Database
Database to GraphQL
and REST API

Auto generated GraphQL & REST API from database schema.
Change schema on the fly! Either in GraphQL or REST API.

Easy to use dashboard
The simplicity of a Table Editor, or the power of a Database editor. Your choice.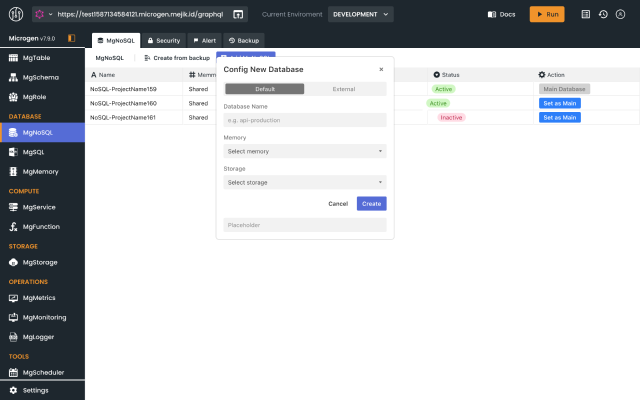 The simplicity of a spreadsheet
Add, edit and update your data with the simplicity of a no-code tool.
Never write an
API again

We introspect your database schema and
provide the APIs instantly.
So you can focus on building your product.
Let Microgen handle the CRUD!